About the Personal History of Grace Ellen Winterton Simmons
Before we placed this history on our family web site I felt that it was important that the readers realize where it came from, and why it is even available.
Some time back in the 1970s the youngest son of Grace and Merlin Simmons, Clair Simmons feared that if some one didn't do something that my grandparent's personal histories, which had never been written down, would be lost. "Uncle Clair" asked my grandparents on numerous occasions to write their personal histories, but to no avail. It seemed like they just didn't have the time to do it. But, when his requests went unfulfilled, he didn't give up. Uncle Clair listened to the prompting of the Spirit and did something before it was too late. He visited my grandparents with cassette recorder in hand and had them tell the stories on tape. Later on, as time permitted, he listened to the tapes of "Grandma Simmons'" personal history and typed it out. He then made dozens of copies and sent them out to family members thus preserving the personal history, which would have been lost.
But this was not the only time that Uncle Clair made a major change in events because of heeding to the prompting of the Holy Ghost. The reader must first understand my early views of my uncle. My earliest memories of Uncle Clair were that we were going to the airport to see him come home from his mission in Alaska. I couldn't have been more than three or maybe four years old. I remember being at the Salt Lake Airport and my family members showing me the airplane that Uncle Clair was going to get off of. I remember them pointing out Uncle Clair as he got off of the plane and started down the steps to the tarmac. He was wearing the coolest coat that I had ever seen. It was gold colored and had wolf fur around the hood, just like an Alaskan Eskimo! As he started across the tarmac his girlfriend, Janet Holgate ran past the barrier and into his arms. Boy, was his girlfriend pretty! Later on, I remember being at their wedding and standing in the line for pictures and my little brother Tom (most likely two years old) wouldn't stay standing up. Every time the photographer was ready to shoot a picture, Tom would sit down on the floor. I was so disappointed in him. But, I knew one thing. My Uncle Clair was a lucky man. He was marrying the most beautiful lady in the world.
Time went on and Uncle Clair and Aunt Janet moved out of state. Years went by, and though there were visits from time to time, our families were never really close. There were even miscommunications and hurt feelings for silly things, (most of which I don't even remember) as happen in almost all families. But, my junior year in high school Uncle Clair talked to me about what I wanted to do for a career. I was taking an auto mechanics class which I enjoyed and I told Uncle Clair that I was going to be a mechanic. Uncle Clair knew that I was also taking a metals manufacturing class and asked me what I thought about it. I admitted that I really enjoyed it. Uncle Clair then took time from his busy schedule and showed me the world of manufacturing. He took me down to BYU where he was working on his Masters Degree and led me on a tour. This would have been in about 1980. The computer was just beginning to revolutionize manufacturing. Uncle Clair showed me computer aided manufacturing machines and computer aided drafting systems. I can't remember ever having been more fascinated with anything in my life. Then while we sat and ate lunch Uncle Clair explained to me that with the great changes going on in manufacturing that there would be shortages with people in that field. Also, that the odds were that I would be able to make more money in manufacturing than in being a mechanic. I was convinced and redirected my goals toward manufacturing. I fell in love with manufacturing, and to this day, that is what I do, though it must have been disappointing for Uncle Clair to see me stop short of a college degree. My life would be far inferior to what it is now had it not been for the concerns of my Uncle Clair and for his heeding the prompting of the Spirit.
It was even my Uncle Clair who after learning of the tragic news, took it upon himself to call my father and inform him of the fatal accident that claimed the life of my younger brother Rodney. I can't imagine a more difficult thing to do.
While my father's family and Uncle Clair's family have not always seen things exactly eye to eye, there is no doubt that our families love each other. And it was important to me to recognize a hero in my life and the person who has preserved my grandparent's personal histories.
Thank you Uncle Clair. I love you.
John Simmons
---
Pictures
Sarah Van Wagoner about 1900

L. to R Earl Carlyle, and Harold V.
Winterton 1930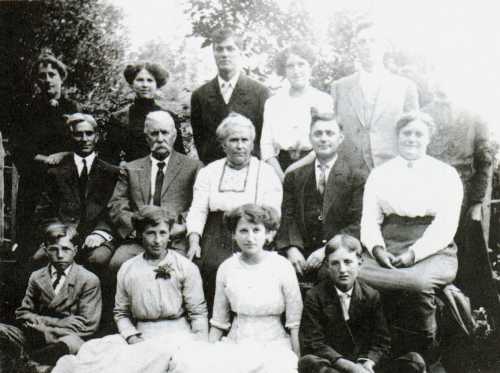 The John Van Wagoner family --- about 1912
Front row L. to R.; Dean, Clara, Grace [name sake for Grace Simmons], Albert;
Middle row: John, and John-the fater, Margaret-the mother,Will and Sarah;
Back row: Mary Louella, Joseph, Nancy, David and Eliza.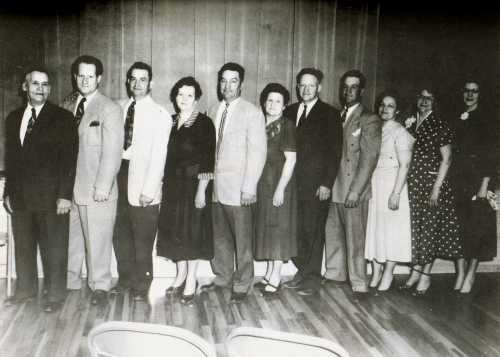 Hyrum S. Winterton, Norman Winterton [son of Harold, deceased], Van Winterton,
Grace Simmons, Ralph D. Winterton, Louella Walker, Omni O. Winterton, Clair
Winterton, Ruth Huff, Eva Kohkonnen, and Stella Lewis. 1956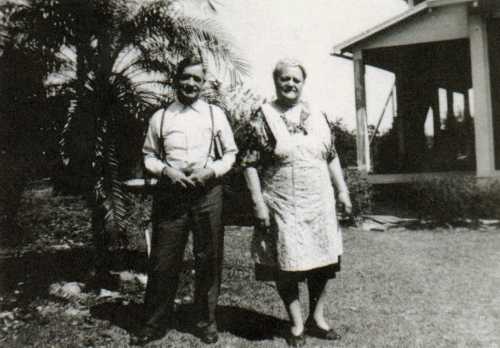 Hyrum S. Winterton and Sarah, getting ready to leave
for home after mission in Winter Haven, Florida. 1943

Sarah Van Wagoner Winterton and daughters, Grace, Louella, Ruth, Eva
and Stella. 1943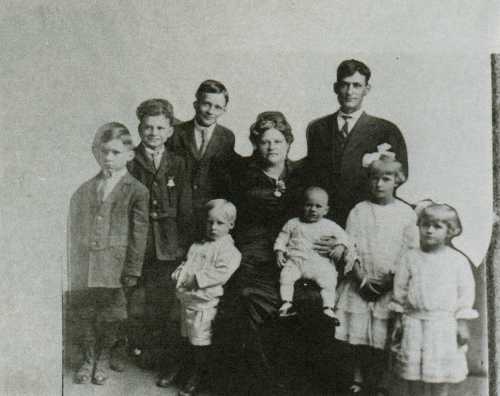 Family group about 1916
Back row: Ralph, Van, Harold, mother-Sarah Van Wagoner Winterton,
and fathet-Hyrum S. Winterton.
Front row: Omni, Clair, [on mother's lap], Grace, and Louella.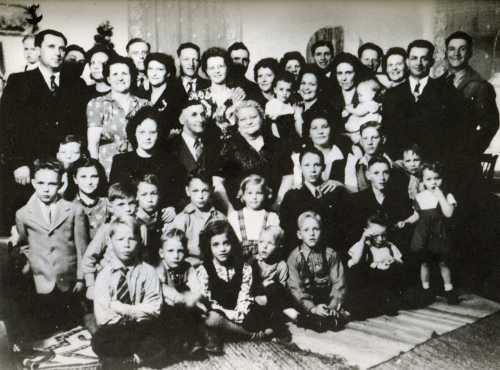 Family group, includes entire posterity in 1943 before Hyrum S. and Sarah went on
their mission to Mississippi.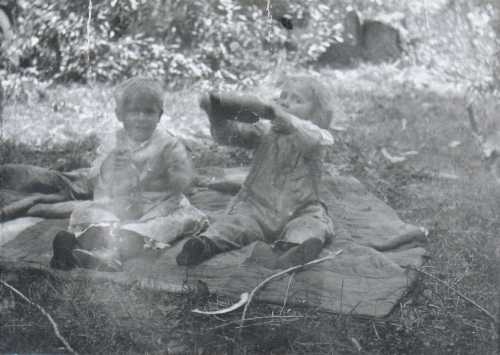 Grace Winterton and June Van Wagoner

Grace & Van learning to lead a calf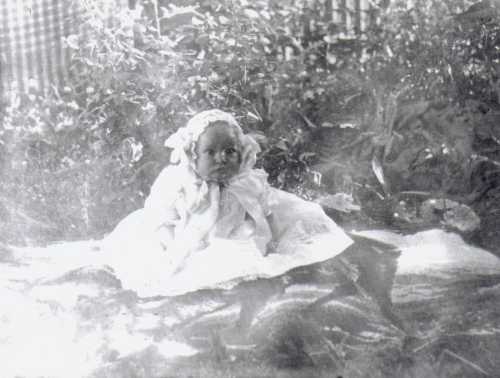 Grace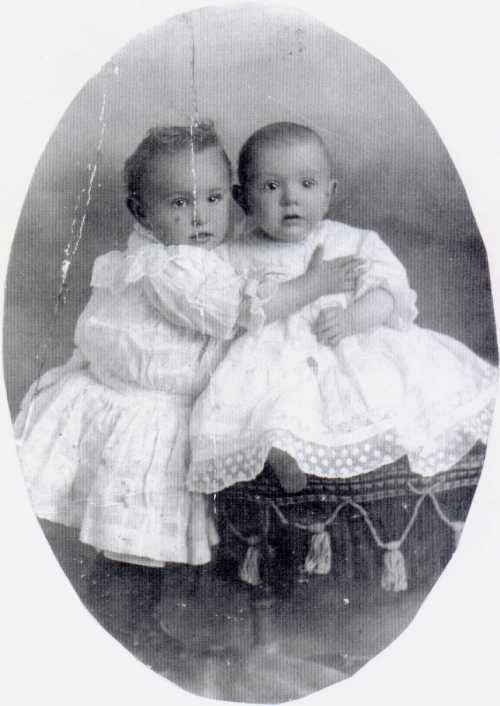 Grace & Luella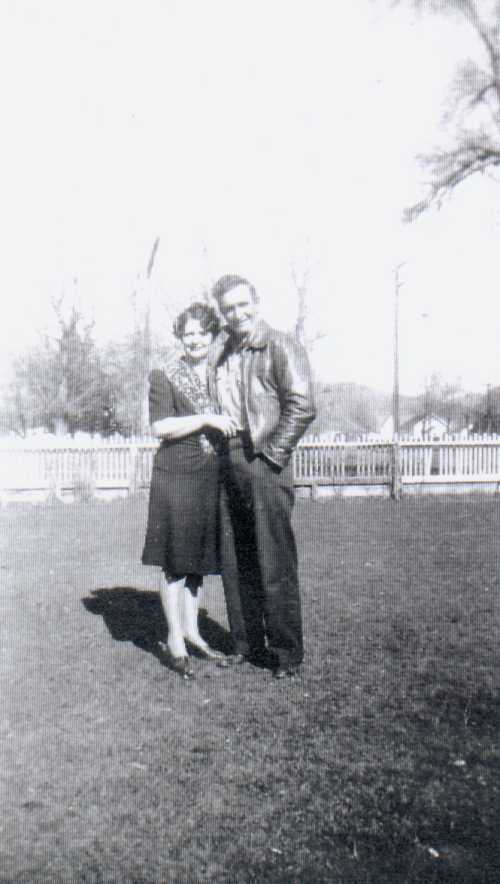 Grace & Merlin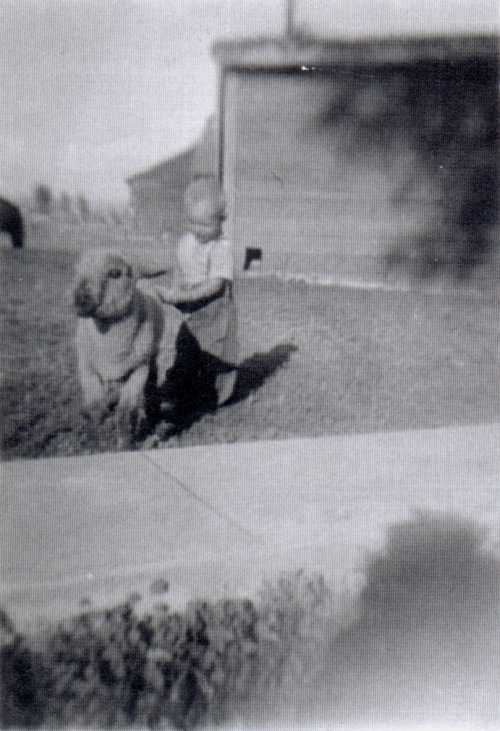 Clair and his pet lamb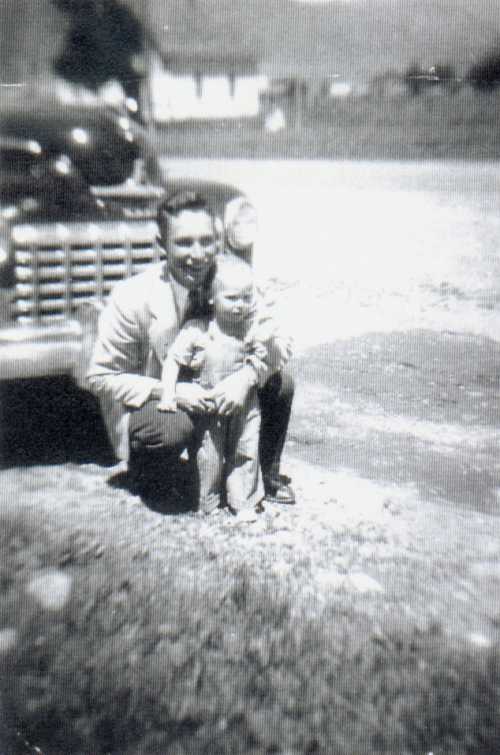 Lavon & Clair
oldest & youngest sons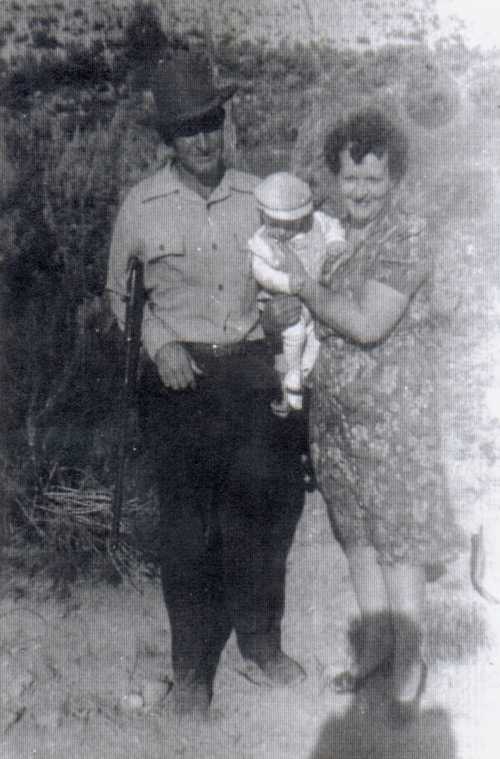 Merlin, Grace and Clair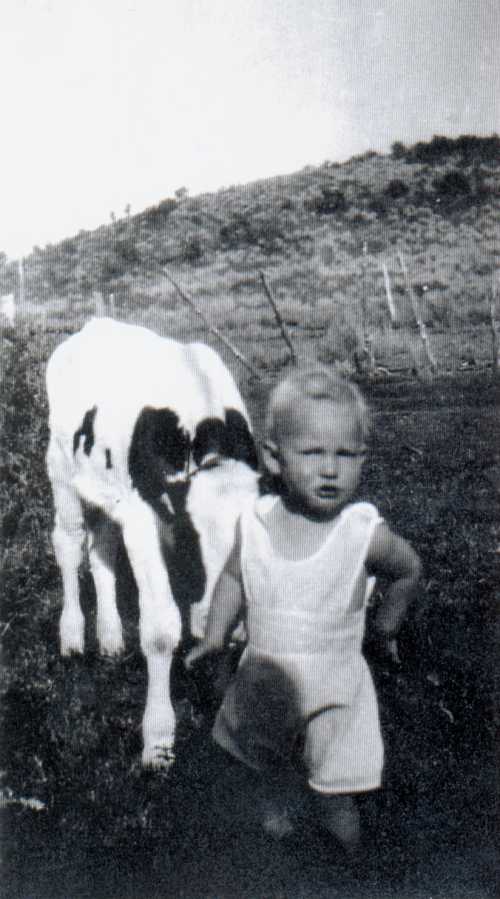 Jack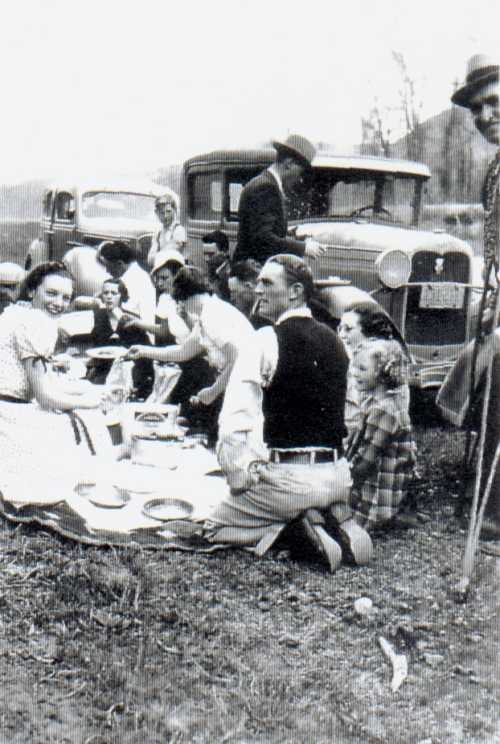 Family picnic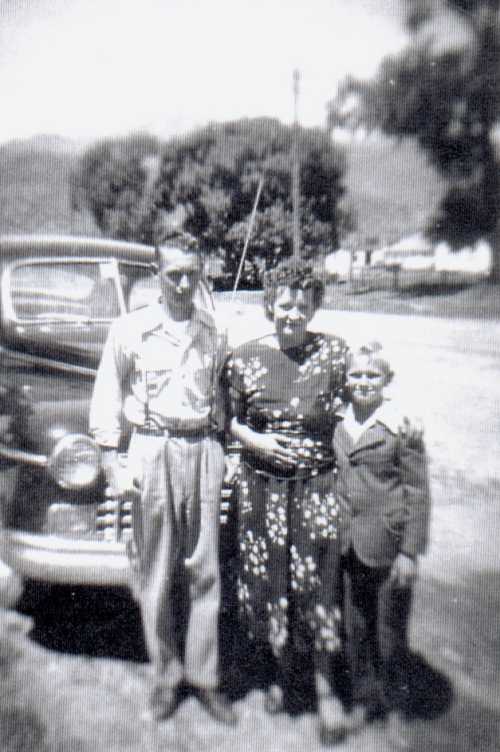 Oren Simmons, Grace Simmons and Jack Simmons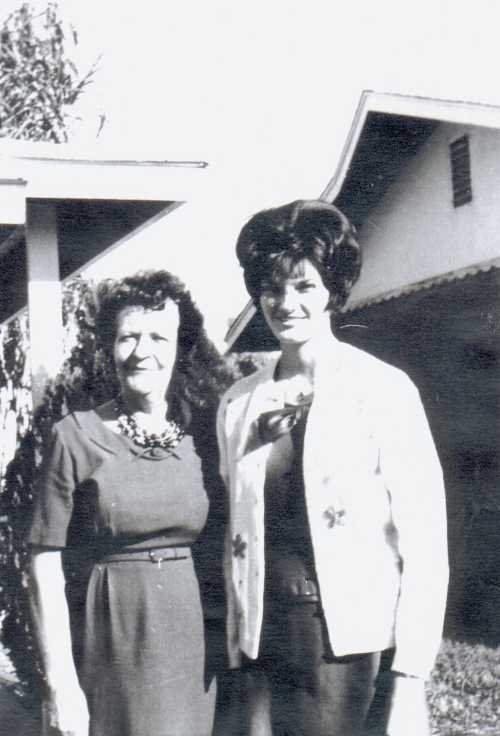 Grace Simmons & Janet Holgate
(Future daughter-in-law and wife of Clair Simmons)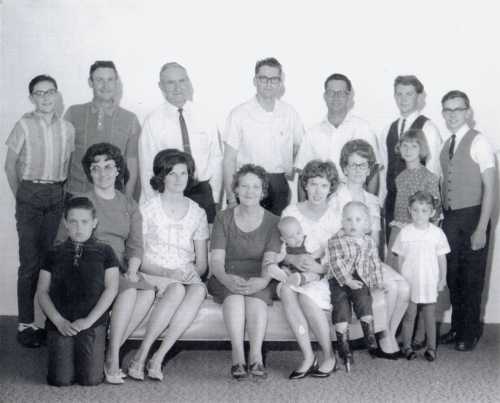 Nearly complete family about 1967. Clair was on his mission in Alaska
Front row: Tony Simmons, Janice Simmons, Janet Holgate, Grace Simmons,
Sharen Simmons, Tom Simmons (on his mother's lap), John Simmons,
Coleen Simmons (behind John),Colette Simmons, Teresa Simmons in front
of Colette.
Back row: Kim Simmons, Oren Simmons, Merlin Simmons, Jack Simmons,
Lavon Simmons, Duane Simmons, Michael Simmons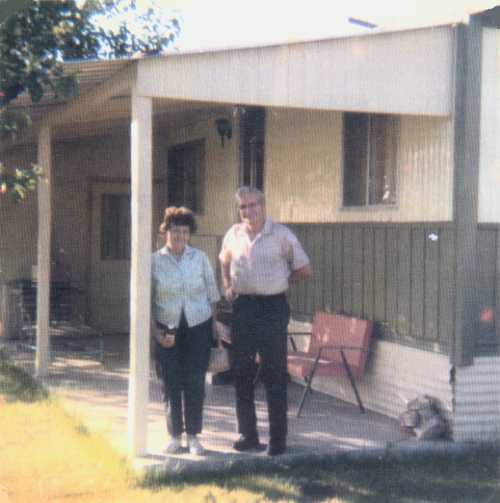 Grace and Merlin at home in Arizona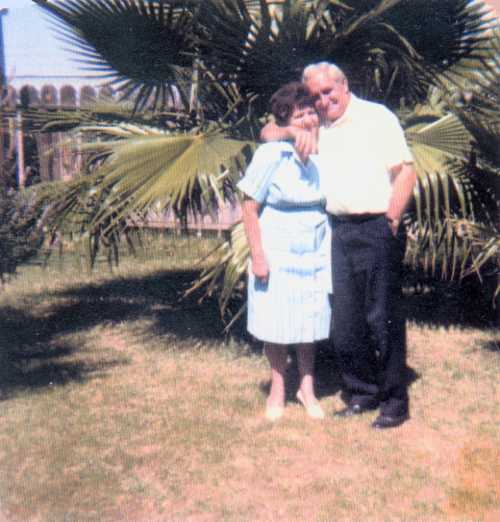 Grace and Merlin at home in Arizona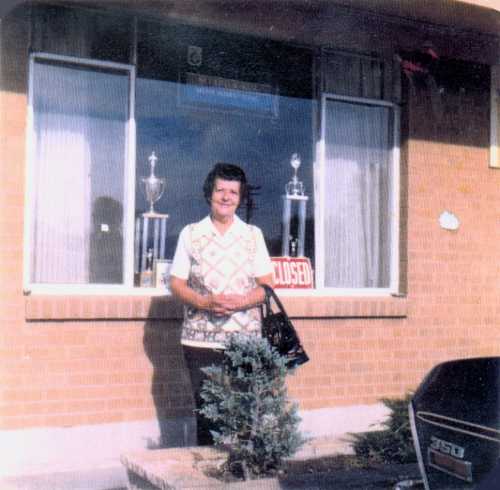 Grace at Orens hair styling shop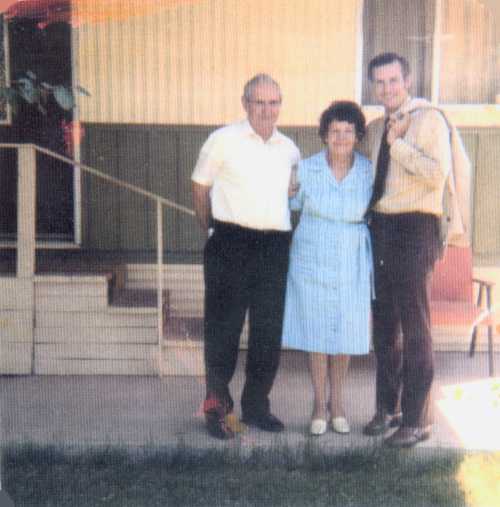 Merlin Simmons, Grace Simmons & Clair Simmons in Arizona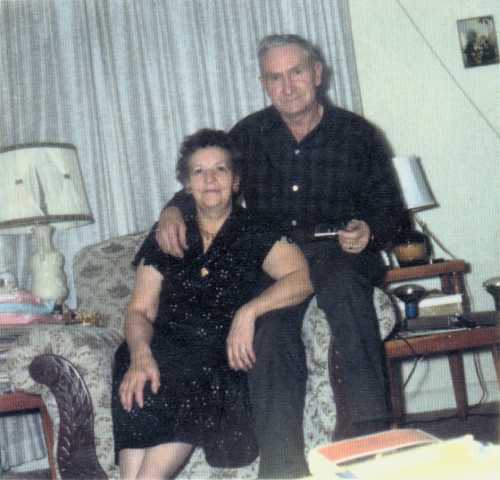 Grace and Merlin

All of the grandchildren about 1967, Left to right: Tony Simmons, Tom Simmons
(held by Kim), Teresa Simmons (in front of Kim), Michael Simmons, Colette Simmons
(in front of Michael), Duane Simmons, and John Simmons (in front of Duane).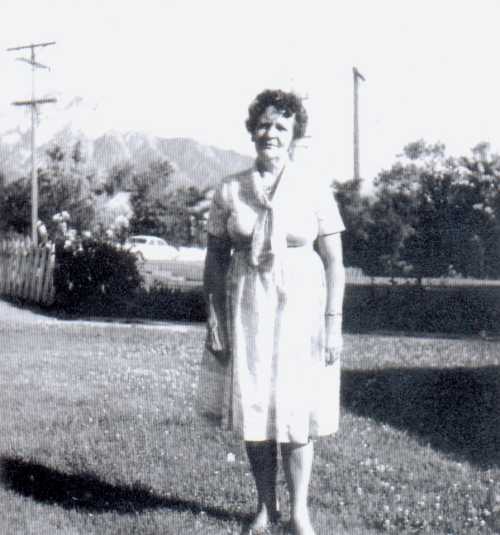 Grace Simmons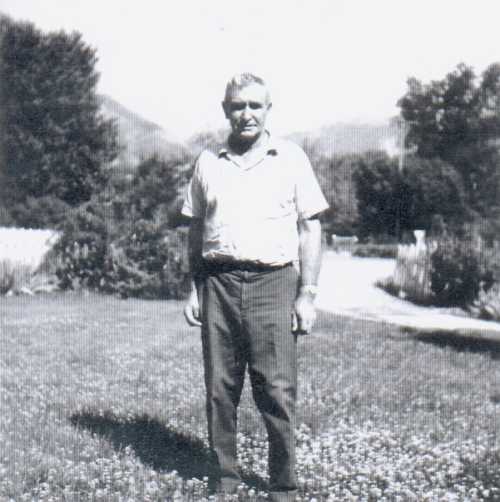 Merlin Simmons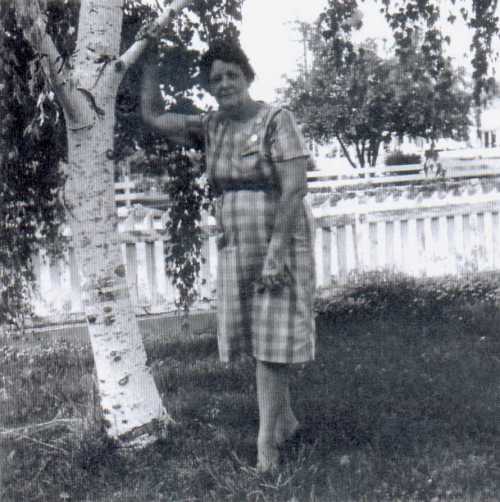 Grace Simmons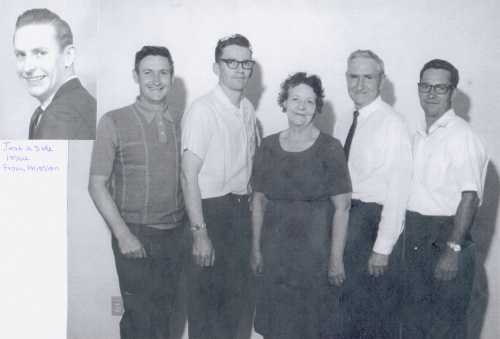 Left to right: Oren Simmons, Jack Simmons, Grace Simmons
Merlin Simmons, Lavon Simmons. Insert: Clair Simmons
serving mission in Alaska during time of photo. About 1967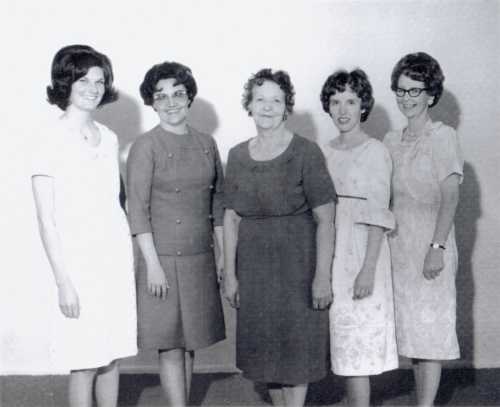 Left to right: Janet Holgate (later Simmons), Janice Simmons,
Grace Simmons, Sharen Simmons, Coleen Simmons. About 1967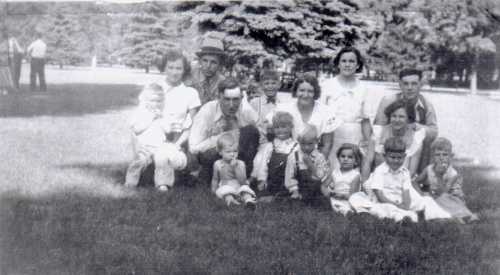 Simmons reunion at Fairmont Park - Salt Lake.
Wayne, Nellie + Douglas on Nellies lap. Merlin, Grace, Lavon +
Oren in front – Garth + Junior back of us. Edith Danner,
Merrill + Alta Danner + 3 children in front
Laura probably in front of Meril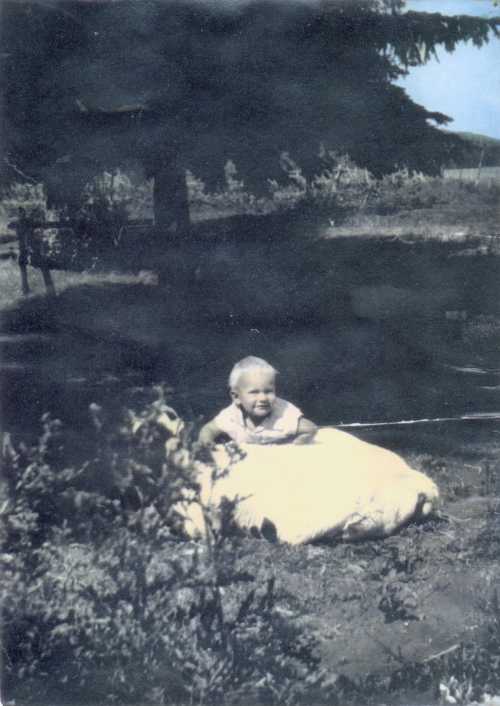 Jack and his pet calf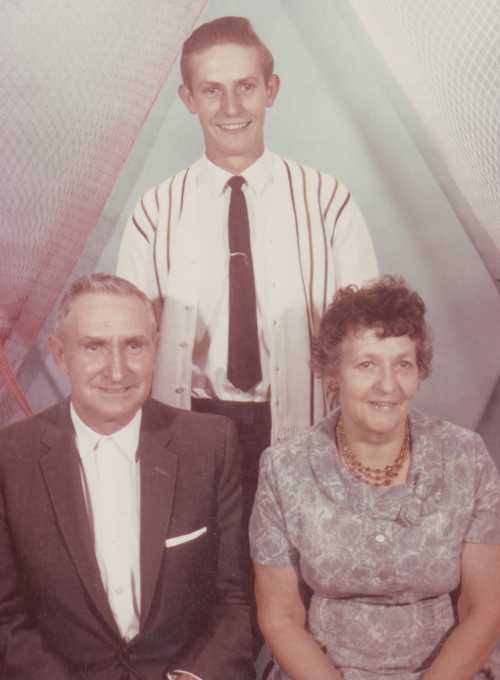 Merlin Simmons, Grace Simmons,
Clair Simmons (son)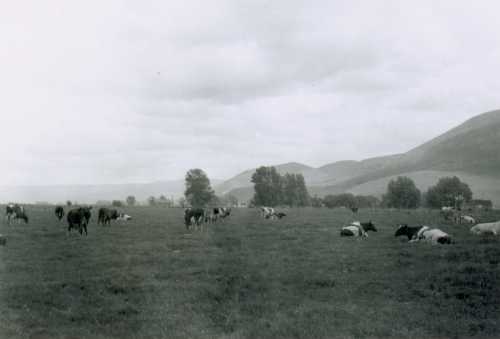 Dairy Farm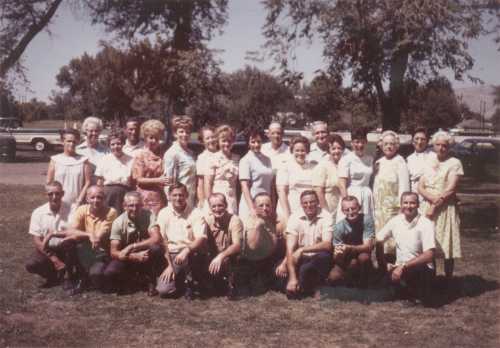 Family picture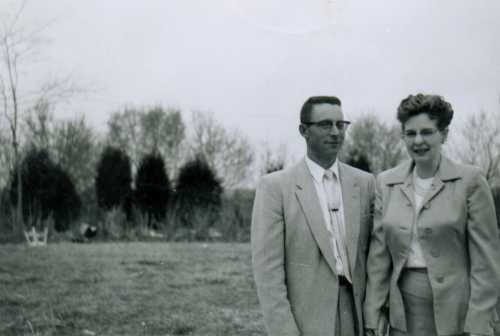 Lavon (son) & Coleen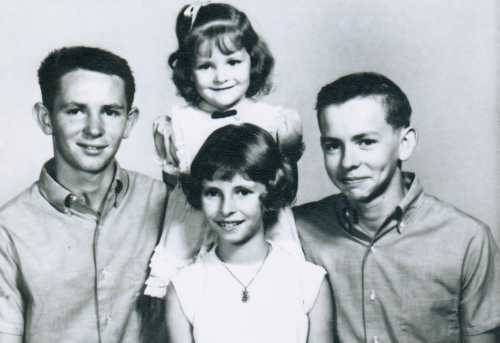 Lavon & Coleen's children
Duane, Collette, Michael and Teresa (behind)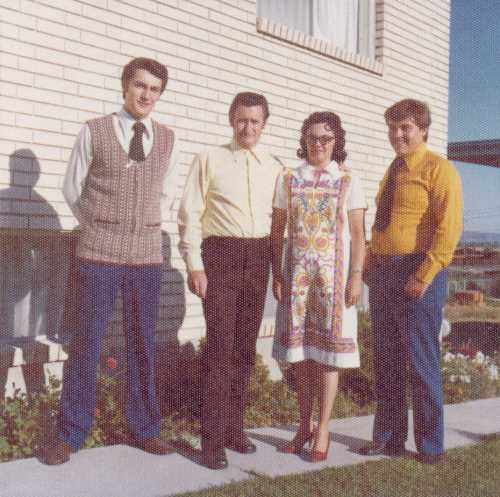 Oren's family: Kim, Oren, Jan, Tony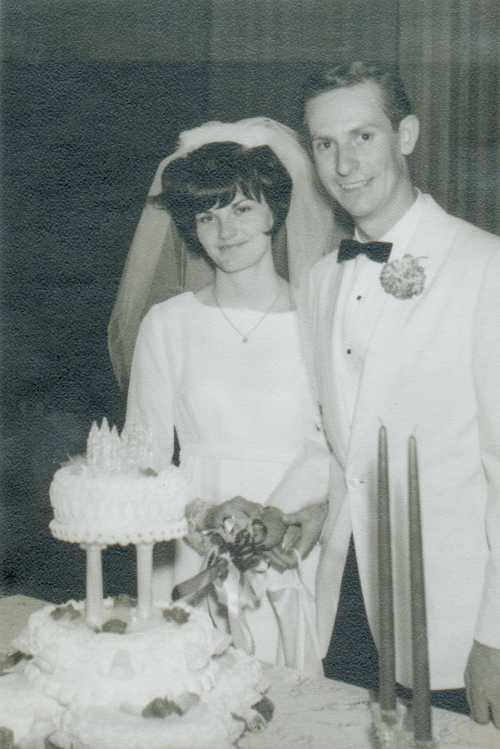 Janet & Clair Simmons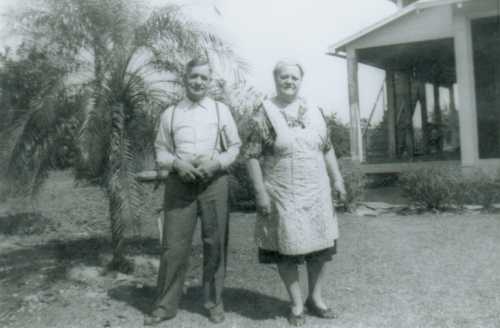 Grace's Parents
Hyrum & Sarah Winterton 1943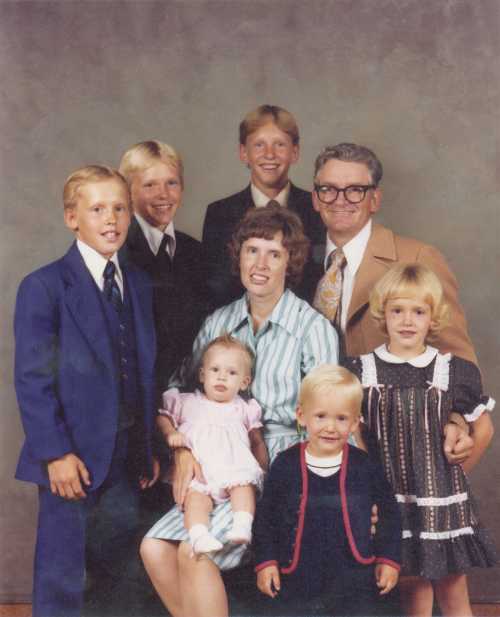 Jack's Family
1st row: Careen Simmons, David Simmons, Shirree Simmons
2nd row: Rodney Simmons, Sharen Simmons, Jack Simmons
Back row: Tom Simmons, John Simmons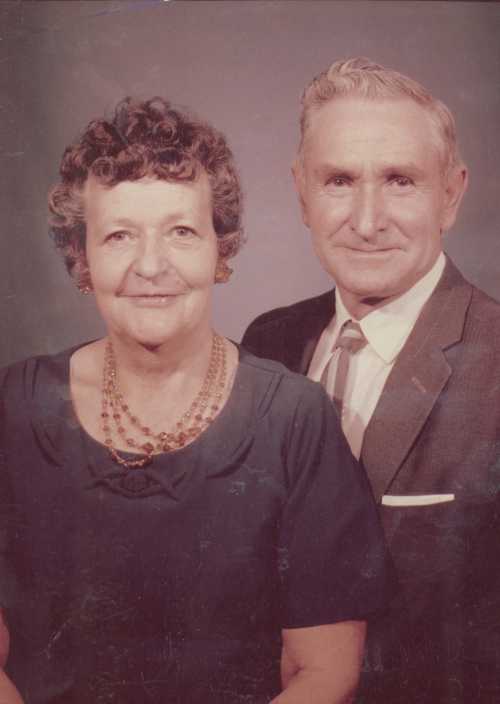 Grace & Merlin Simmons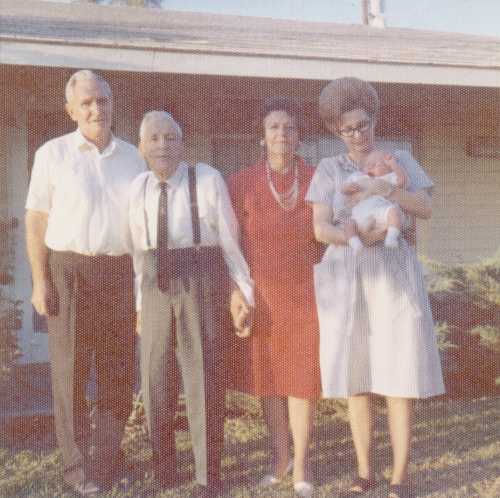 Merlin Simmons – husband, Hyrum Winterton – father
Grace Simmons, Coleen Simmons – daughter-in-law, baby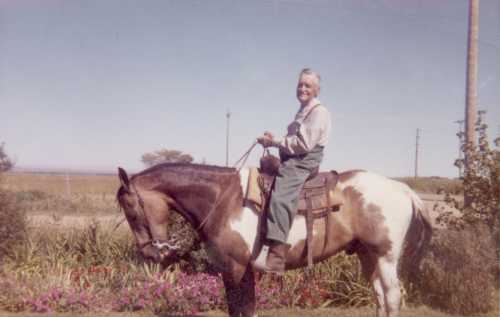 Hyrum Winterton
Childhood History of
Grace Ellen Winterton Simmons
TAKEN FROM CASSETTE TAPES SHE MADE FOR HISTORY PURPOSES
I am starting my history so that I might have something to leave for my children and to remember my life by as it has past through the years. I am Grace Ellen Winterton Simmons and I was born on the 17th of November 1907. My parents were Hyrum S. Winterton and Sarah VanWagoner Winterton. The morning I was born I was welcomed by two little brothers, Van and Harold. I was the oldest daughter in a family of 9, Harold Vernon, Van Delos, Ralph Deloy, Sarah Luella, Omni Overton, Clair William, Ruth Naomi, and Eva Margret. In addition my mother and dad took into our home the baby daughter of Roy Gardner and Stella Culimer. She became a part of our family and we loved her as our own dear sister.
My mother didn't have a doctor. Just a midwife who was Sister Ester Wagstaff, who delivered most babies around that part of the valley. I'm sure she was very efficient for I don't know of any babies that she lost.
I can not remember much of my early life as a little child. I do remember my parents telling me that on the morning I was born our next door neighbor Brother William Wright passed away leaving a widow, six daughters and two sons. They were a family who were a great help to my mother through all the years that they lived there. They always made me feel special because I was born on their father's death date. I was born just a few hours after his death. They never forgot my birthday. As the years came and went, each birthday I had a gift.
My mother's other two little children were not very old. I think Harold was four and Van was between two and three. I came along a couple of years later. We were loved and well taken care of. In those days it wasn't like it is now. People had more time for their families. They weren't involved in as many church meetings as we are now days but they were active in the church all the same. I think my mother was a counselor in the Relief Society when I was born. During the time that she was pregnant with me she use to take Harold by the hand and carry Van in her arms and walk more than a mile and a half each way to her meetings on many occasions. She also had access to a horse and buggy at times. It was a handful for her but she never complained.
After I was born , Mother sometimes left me with the Wright girls (Hazel, Ethel, Millie, Sarah) they took care of me until Mother returned. Mother was a great teacher whether in the Relief Society, Sunday School or in the MIA. I can remember her teaching in all of them.
As soon as I was big enough I helped with the children. When Mother was in MIA, before I was old enough to go, I tended the children while she went and taught. As the children came to Mom and Dad I continued to tend so she could fulfill new Relief Society callings. Tending children was a major part of my early life.
Least you think that I was picked on, I want you to know that my early life was not all work. I had a very happy childhood. Our neighborhood was made up of large families like ours. My mother came from a family of 14 children. Only one died as a child. The rest grew up to have families of their own all except Aunt Grace. As I think back over the early years of my childhood, it is a remembrance of happiness. We were a close knit family on both sides with loved ones including grandparents, uncles, aunts and cousins.
Through my childhood years I would go with my mother to Midway where she was born and raised. All her brothers and sisters, the Van Wagoners, lived close to each other in Midway. So when I went with her I had the privilege of visiting all my cousins. Most of the family had children my age. Oh what fun we had. Running and romping in the fields, playing ball, hide and seek, and we played them all. It was great fun to go. Many times my mother would leave me with the girls and the families to stay for two or three days. One of my uncles had a store there in connection with my grandfather. My grandfather could always be found at the store. However, most of the time I stayed with my grandmother. She was a sweet little grandmother. I will remember her always.
My first memories of her are centered around working out in the garden in the hot, hot sun. I remember her apple tree that we climbed. The crab apples weren't bitter but sweet, and oh we ate so many of them. Grandma didn't care how many we ate out of the tree.
Grandmother would come from the garden with her apron, which went around her waist, filled with corn and things from the garden. I can remember the corn most because it was colored Indian Corn. That was the greatest thing in the whole world to visit my grandma's and eat the Indian Corn. She always gave us some to take home and in the fall when it had ripened and became hard, she would give us some of the ears so that we could take it home and plant it on our own farm. How often I wished during the past years that I just had a cob of Indian corn to eat. It use to be good and we thought it was the greatest.
Another memory I have of staying with my grandparents is not as wonderful. Sometimes I wanted to go down to the store to see Grandfather. I would go from Grandma's house to the corner. There was a little old man there in Midway. He wasn't married and his name was Al Everson. He wasn't anyone you would like to meet. He frightened you to death. I'd run to the corner and look both directions and if I didn't see Al I'd run as hard as I could go to the store. However, a lot of the time when I arrived, there was Al. And the first thing he'd do when you got in there was to come over by us take you by the ear and he'd say "Shall I cut your ears off? I'll get my pocket knife and I'll cut your ears off!" I was so frightened and I'd run and I'd get hold of Grandfather's leg and hold on for dear life. Grandfather would say, Leave her alone Al. Leave her be." But it was always the same. He really frightened us. He even frightened our grandmother. He'd say to her "Meg I'll cut your dress!" He wasn't a very pleasant man. That was one of the things that frightened us most.
Times weren't easy for us. Father didn't have very many cash crops. My uncles would let Father run a grocery bill until he sold some of his cattle or some potatoes or anything that he raised or happened to have. Then when he paid his bill we nearly always got a sack of candy. This isn't done very much any more but we had this experience.
Most of the time it would be a long time between any bills paid. During this time we use to always have coal stoves and we burned wood and coal in these stoves. A lot of time it was hard to get the fire started. We'd usually cut up some small sticks and put some paper in the bottom. Many times folks would buy a little coal oil because we used coal oil lamps since we had no electricity. We use to put just a little coal oil on the wood to make it burn easier.
All the coal oil cans had a little spout on the top that they poured the oil out of. On the spout they would always put a gum drop so that the coal oil wouldn't spill on the way home. We had a pretty good sized family so we had to take turns as to who got the gum drop. Candy was such a treat that we children always kind of fought over the gum drop. And you know it was pretty nasty with the coal oil all over it but we'd eat around the edges and sometimes we took turns. That's how much we longed for candy.
We hardly ever had oranges. Only at Christmas time. We would sometimes get an orange in our stocking or a banana. Bananas weren't laid out on the counters like they are now. They would bring them in on a big long stock about three or four feet long and just all covered clear to the bottom with the bananas. Sometimes they'd come in green and then they would have to ripen in the back room. As the bananas ripened they sold them in the back of the store. We couldn't get any unless we had a few cents and they'd let us go to the confectionery to get them which was just on the corner of where grandpa and them had their store. So we'd maybe get an ice-cream come over to Colmans once in a while.
To buy an ice cream cone was a real treat. It didn't happen very often. We made most of our ice cream. A lot more than we do now days because we had our own cows and things and a ice cream freezer. And you can't ice cream without ice to freeze it. During the winter I can remember the men having an ice pond over in the field. The pond was made by digging a hole in the ground where the water would run in. When the water froze and got about a foot deep then the men would go over and take an ice saw and they'd saw the ice into big chunks about a foot and a half long. Maybe a foot square. They'd do all this and then they'd take them home to a big shed for storage. To store the ice they'd go down to the saw mill and they'd get a big load of saw dust. They'd put some on the bottom of the shed floor for insulation and then they'd start the bottom layer of ice. Then they'd put a layer of saw dust and then they'd put another layer of ice and a layer of saw dust until they filled the whole shed with ice. The ice would last way into the summer till around June or July. When we wanted ice cream we could go get the ice out and make us some. That was nice. This was better than the boughten ice cream anyway and we had it quite a bit.
We also used the ice in what was called an ice box. There was no such thing as electricity to run refrigerators. In fact refrigerators had not been invented yet. The ice box stood upright and you put a block of ice in the top. The water from the ice would run down the back through a tube into the bottom. Our ice box was large. It was 4 by about 6 feet long. We kept our milk and other things in it. If you forgot to empty the pan at the bottom then you had water running all over the floor. Therefore, we were pretty careful about emptying it every so often so that we didn't end up mopping any more often than we had to.
To get the ice out of the bins they had big ice tongs that you could open up and clamp together hard. It would grip into the ice and then you could lift it over into your little wagon and take it into the house. We had a pump that would pump from the well. We used it to wash the ice off and then take it into the house and put it in the ice box. This worked very well for us.
I remember my grandfather very well because when he got tired he would go back to the house and he would go around on the north side and sit in the shade. He always sat straddle of his chair and lean his head forward resting it on the back of the chair and slept. He slept a lot. He wasn't in very good health. He had a lot of swelling in his feet and around his heart and sometimes water would collect in his feet and around his heart. I can remember that he would sit churn the butter for grandmother. He had a churn that was about a foot across in the bottom and then it tapered to the top with a plunger. And he would sit and plunge that cream until it made the butter. And then Grandmother, had a copper kettle which was about an eight quart size. She also had a butter paddle with a design of grain on the bottom and she had her own butter papers with her name on them. She washed the butter in cold water and then salted it. She would then print the butter and put it in the butter papers with her name on it and then she use to sell it. I can remember that just like it was yesterday. I can remember that my mother use to do the same thing and she learned it from her mother.
Aunt Grace was Grandpa's youngest child and she use to work all the time but she had a lot of boy friends. I just loved to stay at Grandma's and I'd go up stairs in Aunt Grace's room and she'd have chocolate boxes from the boys who had given her chocolates. Oh! Just to put that chocolate box up to my nose and just smell the papers in there was just something really great. And sometimes there would be just two or three little specs in there. I could put my finger down in there and pick them out. I might have to wet my finger, they wouldn't be big enough to pick it out unless I wet my finger. And when I pulled my finger out on it would be that little speck of chocolate out and I ate it.
To visit mothers family was a great experience. A lot of love was felt by the families. We were always treated special. I don't ever remember of being scolded by my grandma or grandpa or any of my aunts or uncles. I don't ever remember having quarrels with the children either. We played for hours and hours. First at one cousins and then another. That was what families were for and that is still what we are trying to strive for now. Only we just made more time for it in those days than we do now. We need to make more time for it now than we do.
On holidays mother's family use to love to get together and take their lunch and dinner and go down to the river between Midway and Charleston. Down in the fields there and spend the day. The men would usually go fishing on the river. The women would visit and watch the children as they played. And all the cousins would be there. Aunt Elisa Hare was the one who took the pictures. I don't know of anyone who had a camera but Aunt Elisa. She use to take everyone's picture for all those years. We just didn't have cameras in those days. She was always taking our pictures at the get togethers for all the families. So we were very thankful that we had an Aunt that could do this so that we could remember these special moments and the growth of us children. It was fun.
Sometimes we went to Strawberry. I remember going out on the Strawberry River once. We stopped just over the top of the canyon just as you started into the Strawberry Valley. We spent a number of days. We pitched our tents and the men fished and hunted sage hens. We helped with the dinner and played along the creek banks and watched the fish. You could look into the clear water and see these big fish down in there. But we didn't get to go fishing. Only the men did.
I remember going with my folks up the canyon on one of these outings. We went with a team and wagon up to almost the top of Daniels Canyon. There use to be a place there, a store, that was called "Bether's store". To the south of the store, down on the flat, was a big long creek that ran through there. We camped there once. We laid some straw on the bottom and put some quilts down and we all slept in the wagon bed. But oh it was so much fun. We ran and played up and down the hills day after day having so much fun.
The roads were very, very narrow. And you hardly ever saw a car. There just weren't very many cars around. As you began the trip up the canyon you first began on one side of the canyon and then you would cross the creek and go over and up the other side of the canyon. Just up and down and across the creek all the way up the canyon until you arrived at the top of Daniel's Canyon. It was a lot of fun and we had a good chance to visit and enjoy our families.
I think this is why we have so many problems today! We just don't have enough time to talk and work out problems. In my day there was plenty of time. As you traveled by horse and wagon there were hours to spend talking about things. Some of the discussions were important and others not so important. You talked and worked on family matters. Today we can't even find time for family home evening. Too many things get in the way. In many ways these tough old times weren't so bad after all. We were just family and family was everything.
The only one of my Great Grandparent that I ever remember was my Grandfather VanWagoner's mother Clarisa Taffin VanWagoner. She lived just down across the road on the corner from where grandma and grandpa lived. I can remember going to her place only a few times. She always sat in her rocking chair and rocked. Uncle George, one of her sons, and Aunt Eve his wife, they never had any children, lived in part of the house after grandfather died. We always called her Grandma Great. I can't remember very many things about her. She lived to be 90 years, 3 months and 10 days. I remember that was her specific length of life. It was nice to know her and to know that she had traveled so far across the plains. She lived in Nauvoo where they knew the Prophet Joseph Smith. She crossed the Mississippi River with her parents after they were driven out by the mobs. She and her parents spent the winter at Winter Quarters where grandfather's grand parents died of cholera and are buried there to this day. It was a sad thing. Grandfather was born on the plaines in Iowa on the way home. We wouldn't have any of our families if it hadn't been for these great pioneers. We are blessed, every one of our families on both sides, Merlin's and mine, because of the sacrifices that they made for us and the church. None of them were born in the church but were converted to the gospel and some gave their lives that we might enjoy freedom and membership in the true church of Jesus Christ. They all accepted the gospel in England or in the east after they had left Holland. The hardships that they went through nobody will every know. I am grateful to them. Merlin's folks came from England to cross the plains. I am grateful to them all. Sometimes we just don't remember or appreciate what has been done for us and the great blessings we enjoy because of a loved ones' sacrifice.
All of Grandpa's and Grandma's family lived close together. I don't think that there was more than a mile and a half between any of them. Uncle Eddie Culimer married mama's sister Mary. She was the oldest daughter. They lived just across the road from Grandma Great. I believe that they were the first ones to move away to Pleasant Grove. Aunt Mary was the grandmother of our little Stella.
By stepping over the fence and walking down the road just a few steps was where Uncle Dave lived and Aunt Cilest. We always called her Aunt Lessy. She had a family of Lyle, Marium, Laurie, and Meryl. Then we could go through the field the other way and on the corner was Uncle Will and Aunt Lottie, mother's brother. They had Auther, Mable, Paul, Esra, Ammon, Joe, Belva, and Virginia. I can remember very well when the last child, Virginia was born. Mable said let's call here Patentees. Uncle Will said "No! We got one poke and she haunts us all the time." Uncle Will was quite a joker. Then we could just go a block up the street and there was Uncle Johnny and Boyd, Leo, Clyde, June, and Tommy. Clyde and Boyd were very artistic. However, Clyde died when he was quite young. Tommy's real name was Reed but for some reason every one called him Tommy. In between and just below them was the Colman family. They really weren't related by blood but they were just like family to us. Two of their children, Ruth and Reha played with us all the time and were so much fun. Then a couple of blocks down the road was Uncle James Piper's and his family. They had eight childrem and the wife was Aunt Clara who was mama's sister. Aunt Clara and mama were only a year apart in age and they were just like twins all through their lives. Aunt Nancy Houder and Uncle Fred's children were just a little younger than we were except for Van. Then just a little way from there was Uncle Joe VanWagoner's family. There was Burton, Astel, Eva, Fay, (I think they had six children). Then Aunt Elisa Hare and her family. They had the same amount of children. Some a little older than I, but all around the same ages. This family didn't live in Midway all their lives. They were some of the first to move to Provo where Uncle Ben got work. It was hard to find work around Midway.
So through our lives and because of the associations we had with our families we had wonderful experiences. We grew up with them and associated with them in all the activities that we had.
My mother didn't do a lot of sewing. Aunt Celest VanWagoner use to do quite a little and I remember going to stay with her or else she would come down to our place in Charleston and sew for mother. And mother would do other things to repay her.
I remember so well the little dresses she made once for all the girls in the family. We had the privilege of having our pictures taken with mother and daddy in those dresses. We were all in the picture except for Ruth and Eva.
All of our lives we attended church. Mother and Daddy had nine children and as much work as it was we were all to church on Sunday. Mother and daddy didn't send us. I never remember of going without mother. She was always there and Father was almost always there also. Sacrament Meeting was at 2:00 pm in the summer and 7:30 pm in the winter. The time changes were arranged to provide for the most convenient time to accommodate farm and chore work according to the seasons.
It was not like now days. There was no running water. We had to pump our water and carry it to the house putting it in big pans on the stove every Saturday afternoon and into the evening so that we could all have our Saturday night bath before Sunday. We also had a reservoir on the side of the stove that held about 10 gallons of water and that would get hot with the fire burning inside. It would take all this water and what we could put on top for our baths. We didn't each have our separate water but when we thought enough was enough a couple would take hold of each side of the tub, dump it outside and start all over again. The bathtub was a #3 tin tub about a foot deep. Just big enough to sit down in. When we were finished we had to carry the tub outside and dump the water and hang the tub up.
My major job, as I grew up, was to make sure that all the Sunday clothes were set out and ready on Saturday for Sunday. This included shining the shoes. Each one's clothing was set out so that we were able to get to church early in the morning and on time.
The bathtub was also the same tub that was used on wash day. We put the clothes in the tub and used a washboard to wash the clothes for a little while. But I seem to remember that mother had a washer that had a handle on it we pushed back and forth. It also had a ringer on it to put the clothes through and get the water out with.
In the winter we all gathered in the sleigh from the top of town and went to church. But I guess before I tell you about that I better tell you who was in the top of town.
We have switched from my mothers side of the family to my fathers side. Here as children we mostly went with Grandpa and Aunt Jane. I never knew my Grandmother Winterton as she died when Daddy was a little boy about 11 years old. Later he married Aunt Jane. So she was our Grandmother.
I remember going there and Aunt Jane was a little woman but she was quick as a cat. She could climb a tree and pick the apples just like one of the children. She never slowed down. Her pace was just about a run. She hurried here, there and everywhere. Out in the back they had an old cellar which was down in the ground where everything was kept. It was cool in the summer and did not freeze the items stored there during the winter. They kept all their fruit, root vegetables, potatoes, everything that they grew in the garden down in the cellar.
Aunt Jane always made a little herb beer and everyone loved Aunt Jan's Herb Beer. I didn't car for it much but I always drank a little glass of it. It wasn't intoxicating. It was fun. We'd go there and Aunt Jane always made her bread and she had the same start of yeast. She never had yeast cakes or anything. It was like the start used to make sour dough bread. She kept the same one going all the time. She didn't have a refrigerator to keep it cool in. She had a little pantry where she kept it and of course Aunt Jane's bread was a little bit sour but it was always that way and we didn't think anything about it. We liked it anyway. Aunt Jane also never burned anything at least that we knew of. However, I don't remember having too many meals there.
When we did go, I remember that we had to go to the field and bring the cows home at night. One of my fondest memories centered around watching and listening to Grandpa milk. He'd be out milking when we'd get there and he would have his milk bucket by the side of the stool. He'd get under the cow with a quart cup in his left hand. He milked with his right hand into the quart cup and he had a particular rhythm. He gave two squirts, (one, two) and then three quick ones (one, two, three) and then two and then three quick ones until the cup was full and then he would empty it into the bucket. Then back to the cup to start filling it all over again. Leo use to say "Dad, why do you milk like that?" Grandpa would tell them that they were going to dry their cows up if they didn't milk like he did. Most people could have two or three cows milked before Grandpa could milk one.
The thing I enjoyed most about going to Aunt Jane's may be a little bit strange to you. You know we didn't have any indoor bathrooms in our houses. They were all outside. We didn't have toilet paper either. Old magazines and Sears Robuck catalogs and everything like that were kept to use for cleaning up. I use to like pretty paper and dolls and every thing. The prettiest paper I ever found in my entire life for making paper dolls was out in Grandma's toilet. I'd tear the pages out and go home and cut them out. That was one of the good things of not having indoor toilets in the house. As a little girl I didn't know any other way of life so it wasn't strange at all to me. Just good memories which I reflect on even today.
Grandfather lived right to the side of Uncle Will and Aunt Agnes. With Linda, Heber, Pansey, Stafford, Grant and Veon. Then just above was Uncle Fred and Uncle Moroni. They had their homes side by side. On the corner across the road from Grandpa was an old gentleman by the name of Isaac Boren and his wife Zina. I never remember seeing her walk because she was always crippled and in bed with rheumatism. However, I never saw her angry or that she didn't laugh. She was the most pleasant person to be around I ever experienced in my whole life.
To the side of her was her daughter Sady who married Francis Commings and they had Bessy, Amy, Meryl, and Luella. To the side of them was his son Joe Brown and his wife Emely. Their children were Stacy, Nelly, Glen, and Ella. We always had the time of our lives playing games at night and in daytime playing ball. In the winter time we went from home to home. We were welcome in one home just as much as another. We played cards, usually Rook, Flinch, or Pit.
In the summer time when we didn't have chores to do we played baseball in the pasture. We played most of the time in a little pasture between us and Joe Brown's. We also played night games like hide and seek and run sheep run. There was no TV to watch. No radios, few telephones and no cars.
We all walked to school together most of the time. Fall, winter and spring, unless the weather was too bad which it occasionally was. There was no equipment to clear the roads even after they finally got a few cars. When the snow blocked the roads up during the winter we used sleighs and horses to clear them. Many times it snowed a lot making the snow deep. The wind would drift the snow over the fences and cover the tops. If it warmed up a little melting the top of the snow and then turn cold it would crust. Then we could run over the crusted snow and get to school in a few minutes. Just cut through the fields and over the tops of the fences on the crusted snow and straight to school.
Some winters the weather and roads would get so bad that someone would have to take us to school in a sleigh with a team of horses. Someone, usually in the upper part of town, which we called Casperville, would pick us up. Casperville was where Bert and Donna use to live and a lot of the Casper families. As the sleigh came past the kids would jump in and ride to school.
Once in a while the weather would get so bad that they would have to close school. The snow would drift and men would have to break through the drifts with teams of horses. Two or three men would hitch two teams (4 horses) to each sleigh. Then they would drive the teams through the drifts. The snow would be so deep at times that they would have to jump through the drifts with big lunging motions. They would lunge and stop and then lunge again until they finally broke through. Sometimes the drifts would be as deep as the horses legs and their bellies would drag in the snow. Once the first team broke through the second and third teams would follow to break down the drift some more. Many times the men would finish breaking the roads and then the wind would start drifting the snow again making another drift breaking process necessary. Under these conditions it would be a number of days until we could get back to school.
Up above us was the Lish Webster family. They had two children, Ester and Walter. They went to school with us also. Ester was a little older and she always walked. You never ever saw any change of pace in Ester. I don't believe she ever ran in her life. Her walk was like a heart beat, even and with long strides. Nobody could keep up with her. And she was just like a clock. When you saw Ester coming you knew it was time to get to school because she timed it to get there just right and we would run to keep up with her and not be late.
In the winter Harold and Van would hitch up a horse we had called old Jenny. They hitched her up to a schooner which they would make. A schooner was made with runners and some boards across the runners to form a floor. A board was placed up in front that was high enough to keep the snow from off the horses feet which was bunched up like snow balls from hitting you as old Jenny ran.
Old Jenny was our usual mode of travel in the winter. However, one year Uncle Fed took old Jenny for some reason. Horses have a tendency to wander off if they are not tied up. So Uncle Fred put a rope around her front leg to keep her from running off. For some reason he threw the bridle up in the air and it frightened her. She ran but when she hit the end of the rope she fell and it broke her leg. It was a terrible break. They put a splint on it to try to repair the broken leg but it was never the same. She was finally sold for fish feed. This almost broke our hearts because for years she had taken us everywhere we needed to go. She had become a part of our lives and to lose such a friend was painful to us children.
Years change our perspective as to what is fun. It was great sport when I was young, even when we went to church, to cut shiners. To cut shiners the horses were made to start the sleigh in a circle by making a sharp turn. This would start the sleigh to slide sideways. Once the sleigh started to slide the horses were kept turning in a very tight circle. They stayed in the middle making the sleigh go in a circle faster and faster. Merlin's dad had some of the best teams in the valley and they could really cut shiners. The spots where the shiners were cut would become as slick as glass. Now days the activity most similar would be to take the car and go to an empty parking lot and do donuts by racing the engine and turning the wheels so that the car would spin in circles.
It was different in those days having fun than it is now. But we had our share. Many times I think to myself that the children of today really don't know how to have fun. We even went to shows in sleighs, however they didn't have sound like the ones today. Someone played an organ up in front and you read the words that the actors said on the bottom of the screen. We thought this was really great fun to go to a show.
In those days we were what I would consider isolated but we didn't recognize it. We knew the people in Charleston and our cousins and a few friends in Midway. However, we never knew any of the other people or kids in other towns until we went to High School. This was because of the mode of transportation. It takes a lot longer to get from one place to another if you're being pulled by a horse. Five to ten miles an hour is not very fast when you consider the speeds we travel at today.
Sister Seligh Brown had another daughter who lived up in Heber. Ester Horner and her husband was Will. They had children by the names of Elva, Mavis, and Faris. This made four families of the Browns that use to come down to Charleston. We would all get together when the families came to Charleston. Sister Brown use to like us to sing for them. They were just like our family, they were that close.
On Halloween, we would all go out from town to town and house to house and tick tack on the windows. They were not very nice about us soaping their windows and things like that.
The Wright family was always good to us. They would invite us in when we got to their place. We usually ended up making candy instead of doing all types of monkey work.
It was on one of these nights just before Halloween that something that I am not too very proud of happened. I mentioned that we use to tick tack on Halloween. Tick Tacks were made out of the wooden cylinders that contained sewing thread which we called spools. We would take the spools and notch them all around and put thread on them. We would place the notches on the spool against the window and pull on the string really fast. This would cause the notches to make a loud noise as they hit the window.
One Halloween I needed to make a tick tack and I couldn't find a spool. I finally went to my mother's sewing and got a spool of thread and took the thread off it to make the tick tack. Then my mother asked me where I got the spool and I told her a story (lie). I told her that I found it. Then she wanted to know where I found it. Then she found the thread that I had taken off of the spool. So my mother was very, very angry with me and she told me that she was going to tell father on me when he got home. You would have thought that Daddy use to beat me to death the way I acted but I didn't want to be reprimanded. So when Daddy came and mother went out the back door, I went out the front door and I crawled down under a foot bridge that was built over one of the ditches on the farm. An hour or so went by and they began to wonder where I was so my mother called. Mother really hadn't said anything to Daddy but I didn't know this. So when they called I didn't answer cause I didn't want to get into trouble. They continued to call hour after hour and then they began to get worried. They contacted everybody in the neighborhood far and wide. Then they started to hunt for me. They hunted the railroad track and the fields. They hunted the ditch banks all but the one that I was laying under. By this time I was too frightened to come out. I just wasn't going to come out with all of them around looking for me. I was now ashamed at all the trouble I had caused. They had become so worried that they were considering dragging the canals for fear I had fallen in and drown. Everyone had walked over me dozens of times and I laid right there and never made a move. Finally Stace Wright walked over the foot bridge I was under and saw the edge of my dress sticking out from under the bridge and he pulled me out. I came out kicking but everyone was so glad that they had found me safe and well but I wasn't very happy. I don't ever remember the folks scolding me or anything. But I do remember being so terribly, terribly sorry for the grief and worry that I had caused all the people.
I was only barely old enough to go to school when this happened. I remember the next morning going to school and somebody asked me why I had hid under the bridge. After that I don't ever remember being asked about it again but I never ever forgot it. I have remembered this all my life.
Uncle Will Winterton married a second time to a little old lady. I use to go there a lot and help her clean her house because it was hard for her. One day I was cooking dinner and she was so thrilled. She said "I don't have any knack. I'm not a good cook. I never did know how to cook." I fixed many meals for them in their home.
One day Uncle Will turned to me and said "Grace, I never will forget the night you crawled under the bridge. You know I was tired that night. I had thrashed all day and I was so tired." I said "Uncle Will, I will never forget it either. I am so sorry too but there is nothing that I can do about it now. I should have been whipped real hard." This experience haunts me to this day. To have my little old uncle remember this after so many years and to have him retell of how worried and frightened they all were brings tears to my eyes and reminds me of the love that families have for each other and yet how as children we forget the hurt which we can cause when we are not mindful of one another and the consequences of our actions. I would have rather have taken the whipping a hundred times as I look back upon this experience for it has never left my thoughts. I now recognize the pain I caused all because I didn't want to be reprimanded.
As you can see Grandma wasn't always perfect as a little girl. I had such good bringing up and I should have known better.
In the spring of the year, there were a lot of people who use to come from Salt Lake and spend all summer down between the river bridges where Mr. Ike Brown had his pastures. He would let campers in for a fee. We as children, I was about 12 years old at the time, had the privilege of going down to this camp area, with permission from mother, and selling our milk, eggs, and butter. We would go one day and take orders and then deliver it the next day or when they wanted it delivered. We use to sell milk at 20 cents a gallon or 10 cents for two quarts. Butter was 30 cents a pound and eggs 15 cents a dozen. We thought it was the greatest thing in the world to make all that money and give it to mother. We did this all summer long to help supplement the family income. The money wasn't for us. We were contributing to the family needs and happy for the opportunity to help. We would have never thought of keeping it for ourselves but it taught us a lot about responsibility. Once in a while we were given two or three eggs that we could take to the store and trade for candy.
Father worked at times over across the river about three miles just south of Midway. We use to like to go with mother and take dinner to father. Mother use to say to us "Now hurry and get the work done so that tomorrow we can go out to the fields with your father and we will take the children and lunch and dinner and stay there and spend the day. We cooked all that day so we could make an outing of it when we took dinner to father in the fields. Mother would also say "And Grace, you can tend the children." This was always great fun because there was always a horse or two to ride. Sometimes other relatives would come and join us for dinner.
In putting up the hay mother use to help. She would mow hay by the hours. Mother loved it. It wasn't hard work. It was a change from the usual daily activities of a house wife and a form of relaxation to her. We could play and swim in the ditch. Have lunch that was prepared the day before so that we could ride the horses. They use to have stackers and bull rakes. The men would rake under the hay and place it on the bull rake until it was full. Then the hay was pushed onto the stacker and a horse was used to hoist the hay up onto the stack where it was dropped. The men on top of the stack would spread it out until the stack was complete.
Aunt Maybell Winterton use to have a niece that would come from Lehi by the name of Donna Davis. We became great friends. Donna would go with us to the fields. She and I would ride up on the stackers. We would get underneath the stacker as they raised the hay up. We would grab hold of a part of the stacker, keeping hold as it raised us higher in the air. We held on as long as we dared and then let go and fell to the ground. I could never go as high as Donna because she was braver than I was I guess.
We would also ride between the horses and the Bull Rakes. I can remember watching as the rake picked up the hay and the mice would run out from under the hay by the dozens. We all tried to step on the mice to see how many we could kill. It may not sound like fun to you but it was fun to us. We use to count and see who got the most mice.
We use to have an Aunt, on my father's side, and she had two daughters who came from Salt Lake during the summertime. While they were here sometimes we went over to the Henderson place taking our dinner and having a big time all day riding horses, laughing and joking.
One time Harold fell in the ditch and they pulled him out by his little red sweater. We were fortunate that someone was close by or he would have drown.
Mother really loved going to the fields and so we grew up to love these type of activities. Some days we would stay at home and cook dinner then walk to where father was which was about three miles from home arriving just at dinner time. We didn't think much about walking three miles in those days because we were use to it.
We use to gather water cress in the spring of the year. It would grow wild in the warmer springs. One time we were going down into Grandpa's pasture looking for watercress and I wasn't very old but I remember mother worrying about me going and she said "I don't think that Grace should go." And I begged and begged and said "Oh Mama, if you will just let me go I'll be right good. I'll stay back from the water. I won't get near the water at all. I'll just watch the others." But when we got there and saw the water I got so excited that I forgot all about my promise. I was soon over at the water pulling out the cress and I fell in the water. It really scared me because it came all the way up to my neck. We were always after water cress in the spring of the year because we all just loved to eat it and it was always fun to pull it.
At times we would stop back by Grandfather's in the evenings on our way home. Many times he would be sitting in the dark as he always did way into the evening. He couldn't read nor write. It was sort of a lonesome life for him since there was only him and Aunt Jane. My older brother Harold use to go over a lot and read to him by the hours for which he received so much enjoyment.
Grandfather was really English. He always left his "H's" off of everything. For horse he always said "aws" (pronounced like the first four letters in the word "awesome"). One time his son Leo said "Dad, why don't you say "horse". Grandfather replied "I don't see any difference between aws and aws."
Grandfather also raised apples on the place where he lived. In the yard there were a lot of apple trees. Grandfather had a cider press that he used for making cider. We always had good fresh cider to drink in the fall of the year. At times my mother would get him to let her take the press and she would make cheese by warming the milk on the back of the stove like cottage cheese. She would mix it with a little remit and then work it up with a little salt. Then add a little coloring in it so that it would be the color of cheese. She would put cheese cloth in the press and then the curd from the milk and use the press to compact the cheese as tight as she could possibly get it. The tighter she turned the press the more worried grandpa got. Grandfather would say "Sarah, you're doing that too tight. You're going to push the press right through the floor." He just couldn't understand that the pressure wasn't on the floor but it was between the boards and the mechanical mechanisms that compacted the cheese or apples, whatever the situation. Mother made 8 and 10 pound cheese all the time and preserved the cheese by taking paraffin wax and smearing it all around the outside of the cheese cloth. It was then set up and aged for a while and it was really good to eat. It never really aged too long because it got ate up too fast.
Grandfather also had rhubarb in his garden. One time Van, I, Deloy and Luella all went over and took the little red wagon to gather some rhubarb. As we were taking it home, some good friends who were part of the Brown family, had cousins who were down from Brigham City and they convinced the Brown kids not to be friendly but to help raid our rhubarb. This didn't set too good with us and we were trying to fight them off. They came and took the rhubarb until it was about all gone. Then Van hit Nelly in the nose and made her nose bleed during the scuffle. Well when she went to the house her mother was mad. And I'll tell you she was really mad. My mother was in bed with a baby and the baby was Omni. The Brown's mother came over to scold mother because of what we kids had done to her Nelly. Mother said "Now Emily, I will not quarrel over children's fights. While we are fighting over the children they will have made up and be outside playing." And sure enough it was only a little while until we were out playing together just as though nothing had ever happened. Mother was pretty shrewd with her advice.
On the farm we had chickens that ran loose all the time. Our chickens ran with the Brown chickens just like us kids. Joe complained that he wasn't getting very many eggs and he was sure that his chickens were laying their eggs over at our place. Well father said, "I can't help that, but why do we have to fight over it. You keep the eggs that are laid over on your side of the fence and I'll keep the ones laid on my side and then there won't be any problem. I see my chickens on your side almost all the time too." So we didn't have any more problems over that again.
One time my Uncle Eddie Culimer came to our home and he was selling player pianos. It was always great fun because he had all the songs on rolls and down the side of each roll would be the words to the song. You could just peddle the piano and the words would be there and as the music played you could sing the words to the songs. We enjoyed this so much that Daddy bought one for the family. It wasn't long before Luella was picking out pieces by ear. She was real adaptive to music. I was real excited about this, and for some reason about this time I began to walk in my sleep. I guess I was real excited over the piano and one thing and another and one night I got up and mom and dad heard someone and it was me. They watched me get up and go into the corner where some pictures were on the corner shelves in the front room. I took a picture off the shelf and over to the piano and sat down to get ready to play. By this time they had taken a hold of me and took me back to bed. I never remembered any of the events when they told me about it in the morning. Soon after that the Home Teachers came one evening. They had given us a lesson and we were sitting there talking. I became real sleepy and my folks told me too that I should go to bed. I got up, still asleep, and instead of going to bed I walked out the door. It was funny because I don't remember going through the field or through the two fences and over a ditch which had water in it and over to the Brown's home. There was no one living in the Brown home at this time because they had moved to Park City. I knocked at the door and then I rattled it. As I rattle it I woke up. I realized that I had walked over there in my sleep. By this time the folks were out calling and I answered them. When I went back they said, "My land Grace, what were you doing?" I said I didn't know but I had been over to the Brown's knocking on their door and the noise of the door rattling woke me up.
There was only one other time that I remember walking in my sleep. I got up and wrapped a sheet around me and walked into mom and dad's bedroom and nearly frightened them to death.
In the evening we popped a lot of popcorn and made candy which was usually Taffy or Honey candy. We ate lots of Honey candy because it was suppose to be good for colds. It may have been but most of all I remember that it was good to eat.
Another special thing that we would do was associated with our coal stoves. On the top of the stoves when there was a fire lit we would cook sliced potatoes. We would get the biggest potato we could find, peel it and then cut it in thin slices. Then we would lay the slices on the top of the stove so that they would cook until they were just turning brown. Then we would turn them over to brown the other side. Add a little salt for flavoring and eat them. Oh, they were good. If I had a coal stove I think I would have one now. This was quite a past time with all of the families. If we wanted something real special we would butter the potato slices just a little after they were cooked.
One of the pastimes that you never see any more was what we called a Rag Meeting. All of the ladies would gather up their rags and their sewing machines and have a rug making activity. The rags were torn up into inch strips and sewn together. I remember sitting behind the machines and clipping the rags as they came through and then rolling them into balls. We would save these balls and take them over to Midway to a woman who could make rugs out of the balls. They would weave them into rugs about 1 ˝ to 2 feet wide in long strips. These strips were taken home. Then they were sewn together with carpet warp, strong string that they use to use for sewing. The long pieces were laid side by side and the carpet warp was placed through the eye of a large needle. The edges of two long strips were sewn together in a circular fashion going from one edge to the other over and over and over. This was the only way we had of making carpets for our floors.
In the fall of the year when they thrashed the grain the straw was taken in the house and placed on the floor about two inches deep to act as a pad under the carpet. They had carpet stretchers that had clamps on them that would pull the new beautiful carpet real tight. Once the carpet was down we kids would really have fun. We would roll on the carpet and it would make a noise from the straw underneath. It was really special to have new carpet in the home.
Our first home was an old three bedroom home. It didn't have plastered walls. It had been made from logs which had been covered on the outside. The inside walls were covered with what was called unbleached muslin (factory as we called it) which was a heavy cloth material that was tacked to the walls and then wallpaper was placed over the top of that. The walls had been covered many times. When father decided to build a new house we pulled the muslin off the walls and soaked it in the canal trying to salvage some of the material for dish towels. We lived in this home for years and years. In fact all mamas children were born in that home except Eva who was born in the new home after we built it.
It was fun to think of having a new home. We put up big tents out in back to the side of a one room building which was built over an underground cellar. This cellar was used to store our bottled fruit and keep potatoes and other root like vegetables. Uncle Fred and Moroni Winterton had both built new homes. Father followed and built the brick home that is now owned by the Buehners in Charleston. I was left many times to cook dinners for the workers which amounted to 10 or 12 men when mother was unable to be there. When mother was there I usually had to take care of the younger children. Ruth was about 18 months old at the time and I was just starting high school.
We didn't have mattresses either. We had what was called "Ticking". This was a heavy piece of canvas like material which was filled with straw. The straw added protection from the cold air underneath and was softer than sleeping on the hard floor and were our mattresses. Each fall, when the grain was thrashed, we would fill our bed ticks with new straw. Some folks filled them with duck feathers. Merlin's folks did.
I remember one spring that Aunt Luella VanWagoner, mama's sister, and Uncle Earl Clyde got married. They had moved into a little log home about a mile north of Heber City. It set up on that little hill just east of Heber that runs east and west way back in a field. Uncle Earl herded sheep all the time up on Wolf Creek. All the VanWagoners got together and went up to spend some time at Wolf Creek with Uncle Earl and Aunt Luella. I can remember how much fun we had, but one day our folks left most of us there alone. They all went riding horses and they rode for miles and miles. While they were out a big storm developed and the thunder and lightening was so harsh that they were afraid to ride their horses since horses have a tendency to draw lightening. They stopped at some big camp in Wolf Creek and stayed for a few hours until the storm passed over. Then they rode as hard as they could to get back to camp. We were all worried by the time they arrived and were so happy to see that they were all ok. The lightening could be heard like big fire crackers all around us and we were frightened. The lightening set quite a few fires but the rain came and quickly put them out.
One fall, after the Browns and Cummings had moved to Park City, we dug all our potatoes and father wanted to take a load to Park City to sell. Luella and I went with him. We left early in the morning in the wagon with the team. It kind of seems like there was snow on the ground but I'm not sure. This was the first time that I had ever been to Park City. It was fun to go and visit the Cummings and the Browns and to see where they lived up on the hills. To get to their home we had to climb up steps on the side of the hill. The roads were really narrow and there were no cars at this time. Daddy left Luella and me with the kids to play while he went to sell the potatoes. When he sold them he came back. It was just sundown as we were leaving Park City up over the hill and down the other side. When it began to get dark Daddy, Luella, and me crawled in the back of the wagon under the quilts and went to sleep. The horses followed the road by themselves through the night. We didn't wake up until he got clear down to Charleston down to what we called Winterton lane which went down past Daddy's fathers and down around our place. It was quite an experience. A special day with our father and friends in a new place we had never been before.
One fall, most of the children hired out to help the family. Earl Stringfellow who married one of the Wright girls, needed help harvesting a crop of potatoes. They lived over in Stringtown. Stringtown was a little town just south of Midway. The homes were so far apart that they called it Stringtown. Earl had a farm over there and he raised quite a few potatoes that year. It took all day long. We worked and worked and worked. For our hire we earned enough potatoes to take care of our family all winter. That was really quite an accomplishment to us because we hadn't planted any potatoes that year. Earl and Sarah were great friends to us even when we were over there working so hard. But it wasn't work to us because we were having fun all working together to help the family.
Father also had the chance to buy one of the first phonographs around that part of the country. It had one of those big horns that fastens on and comes out the front. It had a chest about 4 feet high and 3 feet long. It used recordings that were cylindrical in shape about 2 inches in diameter and 4 to 5 inches long. Mother used all the records to entertain the children and keep them quiet while she worked. We enjoyed the recording and had them for a number of years.
Then Mother and Father bought a recorder which they used to record some of their nonsense on which included some of the neighbors around. My brother Omni still has this old phonograph and it still works. It's quite a relic and Omni keeps it going. When people come around that are interested in the machine he gets it out to let them listen just for old time sake. Uncle Omni says that he even has a few recordings on my voice when I was young. I hope it sounds better than it does now or he wasted a recording. He still has many of the old songs that we use to listen to. Old songs that I learned to love. They still bring back many wonderful memories when I think of them and sing them to myself when I am alone.
So to my family, If I never get this done, and you want to have something that is enjoyable, just let Omni know you are coming and go out and enjoy some of those old records that I remember so many years ago and that great machine that they were played on. These recordings were some of the first ever made.
When I was just at the age that I was starting to school my mother took me over to Midway and back. Somehow during that time I had been exposed to the measles and she told some of the neighbors this. They were holding Relief Society at Sister Zina Browns. Mother had been asked to take a cake. The meeting was held at Sister Browns because she had not been well and this made it possible for her to attend. When mother arrived Sister Loni Wright said, "Sarah if I was you I wouldn't come in." And mother asked her why not? Sister Wright said, "Because they are all afraid of you." Mother asked, "Why are they afraid of me?" "Well because Grace has been exposed to the measles". Mother said, "Well I haven't got the measles and Grace hasn't got the measles but if they feel that way then I won't bother to come." So she just left the cake and went home. Well after the meeting was over here came Sister Wagstaff who did the quarantining. In those days if you had the measles, mumps, chicken pox or anything contagious they brought around a little square orange plaque that said on it "Quarantined". So she had come to quarantine me. Mother said, "Now Sister Wagstaff you're not going to quarantine her. Now you go over there. If you can find a measle on her any place at all then you can quarantine her. But until you do you're not going to quarantine her. When she gets the measles then I'll let you know. Then you can come and quarantine her."
Well a few days later I broke out with the measles. So mother called Sister Wagstaff and she came right over and put up the quarantine sign. So, seeing that mother had to stay home with me because of the measles she figured that all the children would have to have them. She just might as well get it over with. So, she put me in a boiler of water, which was a oblong tub, and got some real good hot water and then took a quilt and put it around me so that it would really soak me good in order that the measles would break out all over me. Sometimes they were hard to get out and they would just be in your throat and if they didn't break out then you could become very, very sick. But they came out and when she got through bathing me she took each one of the children and put them in the hot water to bathe them all so they would be sure and get the measles. She left them all in my room and they played games and we had a big time playing on the bed. Harold read to me a lot. But nobody caught the measles and they wouldn't let them go to school. I was the only one who came down with the measles at that time.
Harold and Van went away years later to the BYU Academy. While they were there they became real sick so they took the Heber Creeper (Train) and came home with the measles. But they wouldn't let me go to school because they were sure that I hadn't had the measles. This time everyone of the rest of the children took the measles but me. It was kind of funny that when she wanted all the children to get them it didn't happen but it ended up happening years later anyway and she didn't plan this one.
MARRIAGE
AND THE BUSINESS OF LIVING
I was married on the 5th of June 1929 in the Salt Lake Temple to Merlin D. Simmons who was the son of John W. Simmons and Phebe Dabell. He had just completed a mission to the Northern States.
To us were born 6 children. Five boys and one girl. LaVon, Oren, Jack, and Clair are surviving. Lavel died when he was six weeks old of pneumonia and Luana passed away at birth.
I spent the early part of my married life in Woodland, located in Summit County. I was active in Woodland ward and held the position of chorister in Sunday School, Mutual, and Primary for many of the years I was there. I was also President of the Young Womens Mutual and part of the Primary Presidency for a time.
In August of 1946 we moved to Heber City after spending a Summer at Granby Colorado on a large Cattle Ranch that Merlin and Clair Winterton managed. We lived in Heber City only a year before purchasing the old Simmons homestead from Merlin's father and moving to Charleston. This was the home that my husband was born in.
I was flown in a small airplane from Colorado just before Clair was born. The pilot landed in a hay field above the old power and light plant that use to be located above Keetly. I was taken to the hospital by Clair Winterton and Clair, my youngest son, was born shortly there after. Clair spent all of his early childhood in the old house in Charleston.
Many happy memories or our life on the farm are in Charleston and the Ward we belonged to. I served as chorister of the Sunday School, Mutual, Primary all of the time we lived in Charleston. After 9 years we sold the farm and moved to Logan. Finances were tight so I worked cleaning homes of people and a short time in a café. Merlin worked in the Timber in the summers and as a carpenter for the maintenance department at the Utah State University known as the Utah State Agricultural College during the winters.
I was again chorister in the Primary and then mostly for the Relief Society.
In 1957 we moved to Riverton Utah just south of Salt Lake City. Merlin was hired to manage the East Mill Creek Stake Farm. This was another happy time for us. New associates and the same callings. Chorister for Sunday School and Relief Society. It must have been a dull life you must think. Always the same callings. But to me music was always my first love and I had such wonderful and cooperative people to work with that I was never disappointed or discouraged. Happy to contribute to the Lord's work in the way that I could help the best.
Five years later another change had taken place. East Mill Creek Stake was divided and a new stake was formed called Canyon Rim Stake. Merlin was asked to manage this new farm but he declined the first time for fear that it might cause feeling. However, a year later he was asked again and since LaVon was a very capable man, Merlin decided that he could take the job since the farm was left in good hands. So, LaVon stayed in Riverton and Merlin, Clair and I moved to Snyderville which was just north west of Park City. The road that turns off at Hale Stone Junction and goes to the South meandering through the very little town of Snyderville.
Merlin managed about 250 acres of grass hay and pasture. Ninety head of Jersey Milk cows with about 30 to 40 dries. And 1200 acres of range land that was used for summer range for feeder stock sold for beef.
Church was always the first place we made contact with friends.